BIENVENUE SUR LE BLOG DE DINDON CANADIEN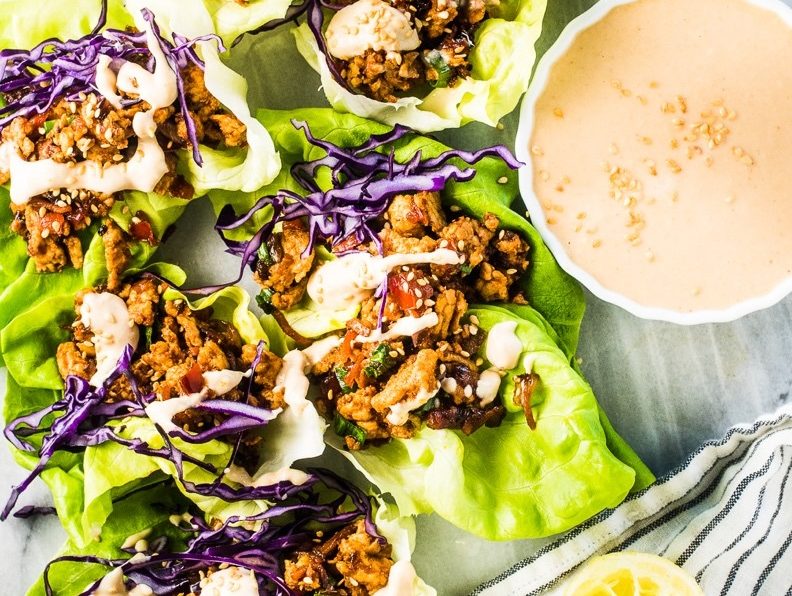 Turkey Tag Team: Cook great dishes together this March!
By Shannon Crocker MSc RD, Vibrant Nutrition Communications
March is Nutrition Month! Dietitians across Canada, including myself, are celebrating the goodness of food beyond nutrition. What's that now?
Food is much more than the nutrition value it provides. How you eat can be just as important as what you eat.
Food is about tradition (like holiday turkey!), culture, family and pleasure. Food connects us. It nourishes our body as well as our soul. And it brings us together in the kitchen.
Whether you're a busy single person, one-half of a working couple, or a time-crunched parent, cooking with others can be fun and make time spent in the kitchen more enjoyable.
To give you a little cooking inspiration, here are some of my favourite easy recipes that work well to cook together with your friends, your partner or your kids.
Singles supper club: cooking with friends
Move over meal kits! Cooking with friends is a fun, budget-friendly way to enjoy delicious, easy meals. It's also a great way to eat more nourishing foods and reduce highly processed packaged foods or take out.
New to the supper club idea?
Here's how you can get started: Once a week or even once a month, get together with a few friends to prep and eat a meal together. Have each pal bring an ingredient they've prepped at home or do all the prep together.
Be sure to plan for extras (double or triple recipes) so everyone gets to take home a meal for another night.
Keep it super simple so you can relax, enjoy the process and have fun! Here are three recipes that will work well to make with friends:
African Inspired Turkey and Peanut Stew – plan to make a big batch of this stew. It's so good everyone will want to take a couple portions home!
Turkey Buddha Bowls – cook your turkey the day ahead, shred it and refrigerate it so you're ready to make the bowls when friends arrive with their pre-prepped veggies.
Turkey Pie Pockets – if you're looking for something just a little more challenging, these hand-pies are a neat treat. Serve with a big leafy green salad with extras for take-home too.
Dinner for two: cooking with your partner
Reframing cooking as an activity you can do together, instead of a chore, can make meal prep way more enjoyable. Put on some music. Light a couple of candles. Unwind over the sauté pan after a long day at work.
Cooking together doesn't mean you have to spend the whole evening in the kitchen. Here are a couple quick recipes that will still leave time for other activities you enjoy.
Embrace your little helpers: cooking with kids
 If you're looking for cool things to do with your kids over the March Break, plan a day in the kitchen! Cooking with your kids is a great way to share food traditions, teach new skills and nurture a love of nutritious and delicious foods.
To keep your kitchen a happy place, and  ensure the kids stay safe, involve them in steps for which they have the skills. Most two-year old kids can easily stir dry ingredients or place items on a pizza. Some school-aged kids can use a knife to chop (once they've been taught knife safety).
For those of you with picky eaters, cooking together is a smart strategy: kids who help plan and cook meals are more likely to eat the food they prepare.
If you're new to cooking with kids start with easy-to-make recipes, like these:
Weeknight Turkey Quesadillas – this is a tasty way to introduce black beans to your kids. Toddlers can help too – have them sprinkle on the cheese and corn.
Shredded Turkey Tacos – tacos are one of my family's favourite "do-it-yourself" meals. We prep all sorts of veggies along with turkey and let everyone build their meal the way they like it. It's a win for everyone!
A tip from one parent to another: cooking with kids can be really fun. And it's so worthwhile on so many levels. But, be ready: it will likely be messy. Expect it, embrace it and plan to make clean-up part of the experience. It will better for everyone that way!
Happy Cooking Everyone,
Shannon