BIENVENUE SUR LE BLOG DE DINDON CANADIEN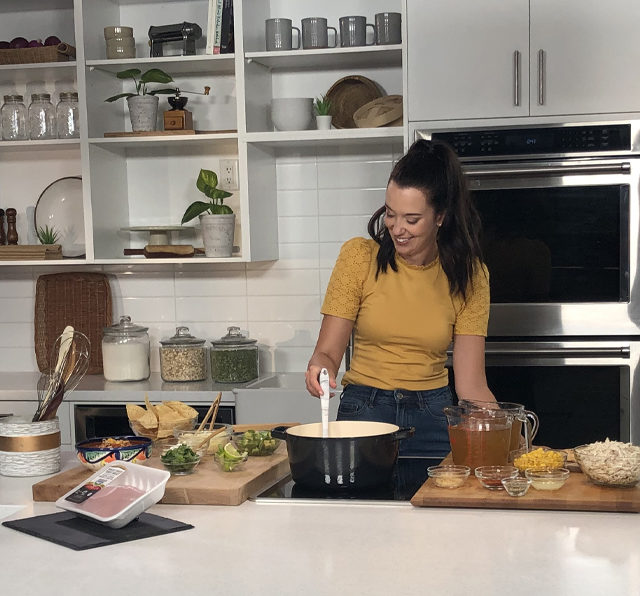 Season 32 of Great Tastes of Manitoba is on CTV & The Rural Channel!
Season 32 of Manitoba's favourite cooking show, Great Tastes of Manitoba, premiers on CTV on Saturday, September 11th at 6:30 pm! For 32 years, Manitoba Turkey Producers has been proudly on the show representing local turkey and this year is no different!
Host Dez Daniels and brand new food expert Amanda Bibeau are excited to share 6 brand new recipes over 2 episodes. Manitoba Turkey Producers is also excited to share two very special turkey farm family segments at the end of both episodes that you won't want to miss.
Make sure to set your PVR for our turkey episodes which air on October 2nd & November 20th  on CTV at 6:30 pm and the week to follow on The Rural Channel for viewers across Canada.
Episode One – Turkey Soups from Around the World | Airs on October 2nd, 2021 | Re-airs on April 23rd, 2022.
| | |
| --- | --- |
| Austin's Family Run Turkey Farm | Turkey Borscht Meal Kit |
| Video | Thanks for your Orders! |
Episode Two – Tasty Turkey Tidbits | Airs on November 20th, 2021 | Re-airs on February 5th, 2022.
Leroy's Family Run Turkey Breeder Farm
Video
Learn more about Great Tastes of Manitoba by visiting: http://greattastesmb.ca/
Learn more about Amanda Bibeau and her local food blog, Peppers & Pennies by visiting: https://peppersandpennies.com/