BIENVENUE SUR LE BLOG DE DINDON CANADIEN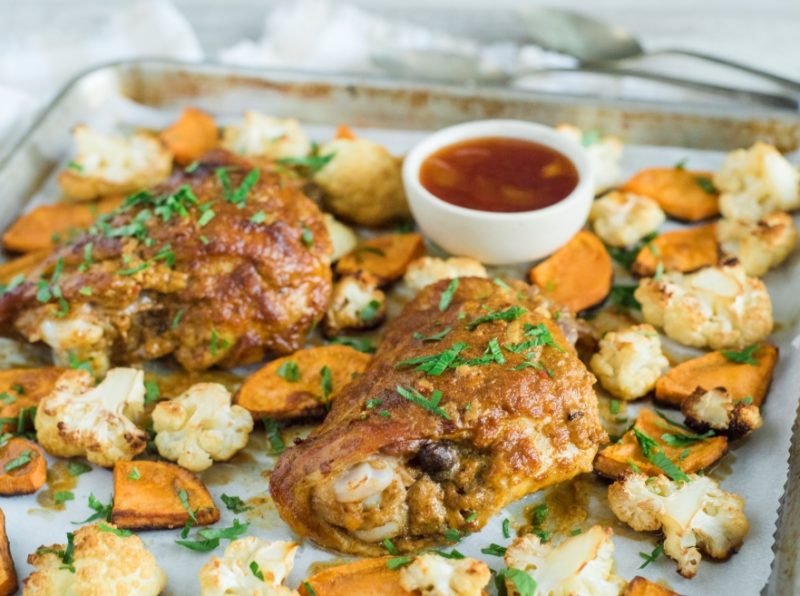 Turkey: A Nourishing Ingredient for Good Health
March is Nutrition Month and this year's theme is Ingredients for a Healthier Tomorrow with a focus on sustainable food choices for you and for the planet.
To celebrate, I'm sharing with you two delicious recipes from the Nourish to Flourish e-recipe booklet that I created to showcase Canadian-raised turkey.
As a dietitian and foodie, I truly enjoy creating recipes with turkey – of course because it's nutritious, but also because it's versatile and pairs perfectly with so many flavours.
Here's why I think you'll love these recipes:
Most importantly, they are tasty! I tested these recipes with my family – my biggest kitchen critics – so I know they are delicious as well as nutritious. Win-win!
They're dietitian-designed to be nutritious. While no one ingredient will make or break your health, regularly enjoying nutrient-rich foods – like vegetables, whole grains, lean protein foods (hello turkey!) and legumes – is important to overall health and wellness.
I included many local, Canadian-grown ingredients – buying local is important to support our Canadian farmers and it's also an important part of a sustainable food system.
They're not terribly complicated and don't take a lot of time to make.
Since March break is coming, make cooking a family activity and give these recipes a try. I think your kids will love the hot honey stir fry – mine do!
Try these two recipes and then grab the e-booklet for more recipes and tips.
Sheet Pan Madras Turkey with Sweet Potato
This one-pan meal is easy to make and with only one pan, clean-up is a breeze! The roasted sweet potato, cauliflower, and turkey pair perfectly with the warm curry spice.
From a nutrition standpoint this recipe is a keeper. Here's why:
Turkey – even dark meat – is a lean protein-packed, nutrient-rich choice. Keep the skin on while you roast it to help lock in the juiciness; remove the skin before eating your turkey to keep it a lean choice.
Sweet potatoes are an A+ veggie! They're an excellent source of beta-carotene, the precursor to vitamin A, and vitamin C (cauliflower is too!).
The main ingredients are grown and produced here in Canada: turkey, cauliflower, and sweet potatoes. Choosing in-season, local produce is an environmentally friendly choice, but since cauliflower isn't in season, try frozen. Here's how:
Add frozen cauliflower to a separate baking sheet and add to the oven 10 minutes before the other baking sheet with turkey and sweet potato.
Hot Honey Turkey Stir-Fry with Toasted Almonds
There's so much to love about this stir-fry: it's ready in a jiffy, jam-packed with
nourishing ingredients and offers a hint of sweet heat along with a light orange flavour.
Turkey breast – the main ingredient in this meal – is an excellent source of vitamin B12, which helps support your immune system and nervous system too (your body's electrical wiring, including your brain).
Canadian cabbage is one of the most budget-friendly vegetables and it's stills in the grocery store; it's a nutritious choice, filled with fibre for gut health and vitamin C which is important for immune health. And it's scrumptious in this stir fry.
One of the most impactful food-related steps you can take for the planet is to reduce your household food waste. Stir fries are a terrific way to use up those random bits of veggies you have left in the fridge. Last bit of cabbage, toss it in. One last onion, add it too. One slightly soft carrot – slice it up and add it in. You get the idea.
Food is also a key ingredient in connecting with others. Consider making and taking a meal (like the ones above) to a friend or family member who can use a little kindness in their day.
In good health and nutrition,
Shannon