BIENVENUE SUR LE BLOG DE DINDON CANADIEN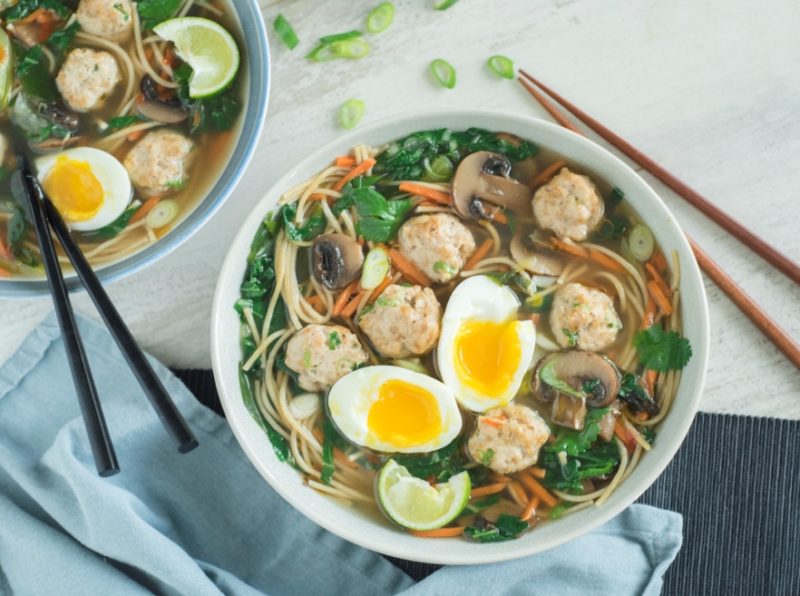 3 Easy Meals with Big Batch Ground Turkey
By Shannon Crocker, MSc RD PHEc
We've all been there. You have great intentions on Monday. Dinner is planned and ingredients are ready to roll. And then…life takes over. I get it! If you need a little help to simplify suppertime, here's a strategy I use regularly that can save the day: make big batch ground turkey!
WHAT is big batch ground turkey?
Ground turkey cooks quickly, which makes it a super time-saving meal prep ingredient. Even better, with big batch ground turkey several pounds of ground turkey can easily be cooked in advance. Then, you divide it into meal size portions and refrigerate or freeze it so it's ready to make quick nourishing meals another time.
I do this same meal prep strategy with Big Batch Turkey Meatballs. I make a triple batch of turkey meatballs and freeze them to use for spaghetti with meatballs, meatball subs and nourish bowls and soups too!
WHY do I love big batch ground turkey?
Ground turkey is a staple in my kitchen. As a dietitian I love that it's lean and packed with hunger-satisfying protein. It's also rich in nutrients including:
A source of iron – a nutrient you need to shuttle oxygen to all the cells in your body, helping you to stay energized.
An excellent source of zinc – you need zinc to keep your immune system strong and functioning at its best.
An excellent source of vitamin B12 – your body needs vitamin B12 to make healthy blood cells and to keep your nervous system working properly (and that includes your brain).
And, most importantly, ground turkey is delicious! It's flavourful and works well in various cuisines and with all sorts of ingredients, from Thai-Inspired Salad to Greek-style Gyros  to Indian-inspired Turkey Kofta.
HOW do you make big batch ground turkey?
Making big batch ground turkey is easy. Do it while you're binge watching your favourite TV show or listening to a podcast. Here's how:
Heat 2 tbsp (30mL) oil in a large skillet, over medium-high heat. Add 3 pounds (1,362 grams) turkey, breaking into crumbles with a spoon. Cook, stirring frequently until browned and cooked through, about 7 minutes. Cool and divide into 3 portions.
WHAT meals can you make with big batch ground turkey?
I use big batch ground turkey to make chili, tacos, empanadas, nourish bowls – you name it! Here are three recipes that are perfect for making with big batch ground turkey:
Turkey Breakfast Casserole – this frittata featuring ground turkey, sweet potatoes and spinach would be a great breakfast to kickstart Family Day. Add a portion of big batch ground turkey and roast sweet potatoes the night before so you can make this meal in 30 minutes.
Turkey and Black Bean Tacos – perfect for game day! These tacos are a fun build-it-yourself style meal. Use a portion of big batch ground turkey then add in the black beans and other ingredients as listed. Serve with all your favourite taco fixings.
Chili Lime Ginger Turkey Soup – This fragrant, comforting soup will warm up any cold February day! Add a portion of big batch ground turkey after you've sautéed the chilis and onion and continue on with the recipe.
Happy Healthy Cooking,
Shannon